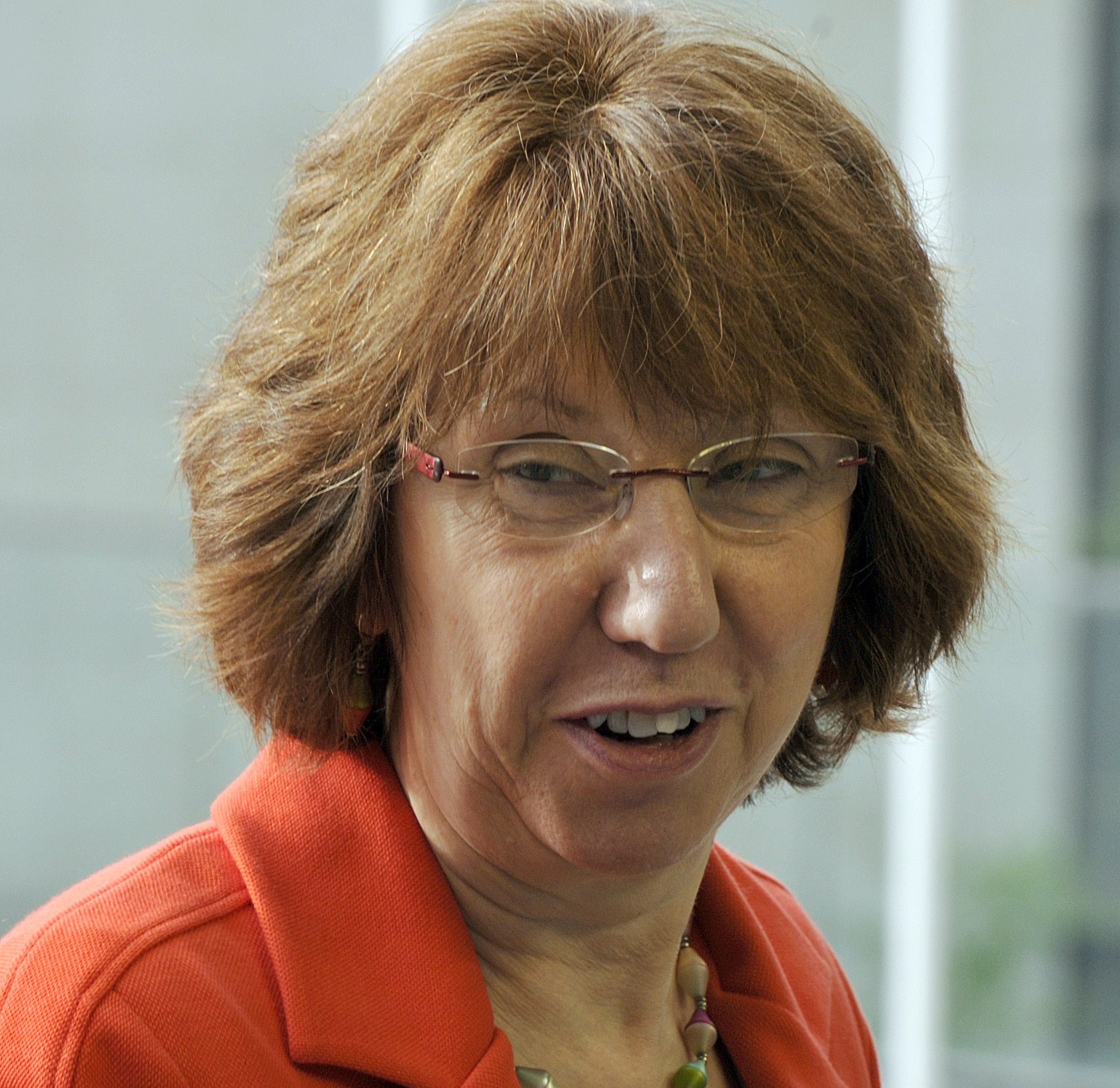 Foreign Ministers from member states of the European Union met in Luxembourg on Monday for their 3,236th council meeting on foreign affairs, in which ministers spent some time discussing developments in Egypt.
EU High Representative of the Union for Foreign Affairs and Security Policy Catherine Ashton briefed the ministers on her visit to Egypt at the beginning of April, said her chief spokesperson Michael Mann.
During her visit Ashton met with President Mohamed Morsi and leading opposition figures including Mohamed ElBaradei, Amr Moussa and Hamdeen Sabahy. Mann said that while addressing the ministers Ashton stressed the "importance of inclusive dialogue on both sides" of the political spectrum. She also highlighted the importance of civil society organisations and women's groups in Egypt, adding that the EU is committed to supporting an all-inclusive democratic transition.
Ashton also mentioned the violence at St. Mark's Coptic Orthodox Cathedral that occurred during her visit. At the time Ashton released a statement condemning the violence and said that she immediately contacted the presidency on the issue.
Mann said that the ministers discussed the situation in Egypt briefly and the general message from them was that there is a "need to keep pushing hard for a democratic transition that involves all parties". It was also highlighted that the issues in Egypt are not just political but also economic.
The ministers also discussed the crisis in Syria, agreeing to lift an oil embargo enforced on Syria "with a view to helping civilians and supporting the opposition in that country", according to a press release published following the meeting on Monday. EU states are now able to import oil and petroleum products, export equipment related to the oil industry and also authorise investments in the Syrian oil industry.
Before these transactions are carried out, consultations must be carried out with the Syrian National Coalition to "ensure that the transactions do not circumvent EU sanctions against Syria, in particular the asset freezes on those associated with the violent repression in Syria".
The EU ministers also expressed their support for the efforts of joint United Nations and Arab League Envoy Lakhdar Brahimi.
The Ministry of Foreign Affairs reported on 13 April that Foreign Minister Mohamed Kamel Amr would travel to Luxembourg to meet with "a small group of foreign ministers of countries in the region and the EU to discuss the current situation in the Middle East". However, state-owned Al-Ahram reported on Monday that the minister had decided to remain in Istanbul, where he attended a Friends of Syria meeting and met with Palestinian President Mahmoud Abbas.