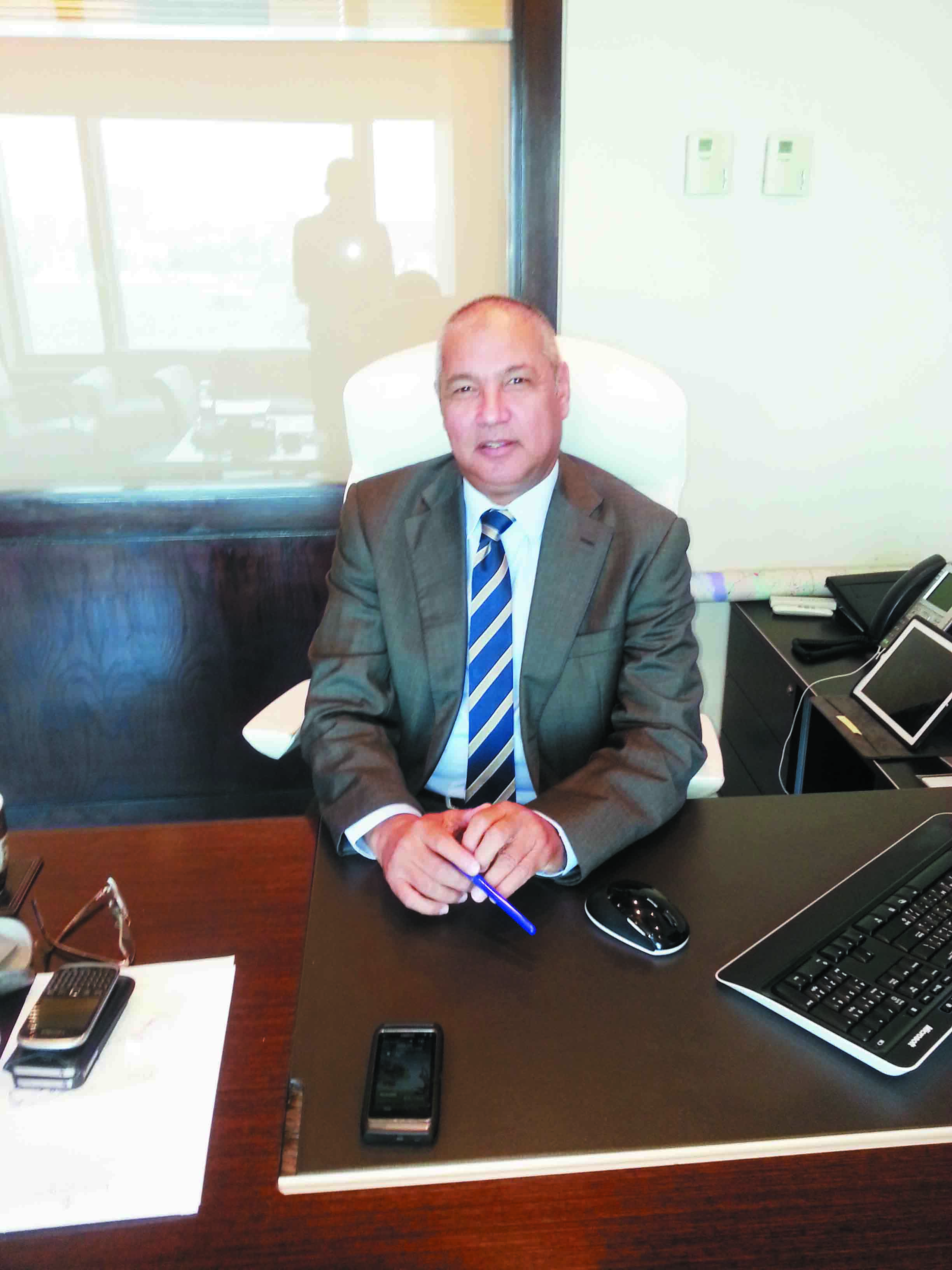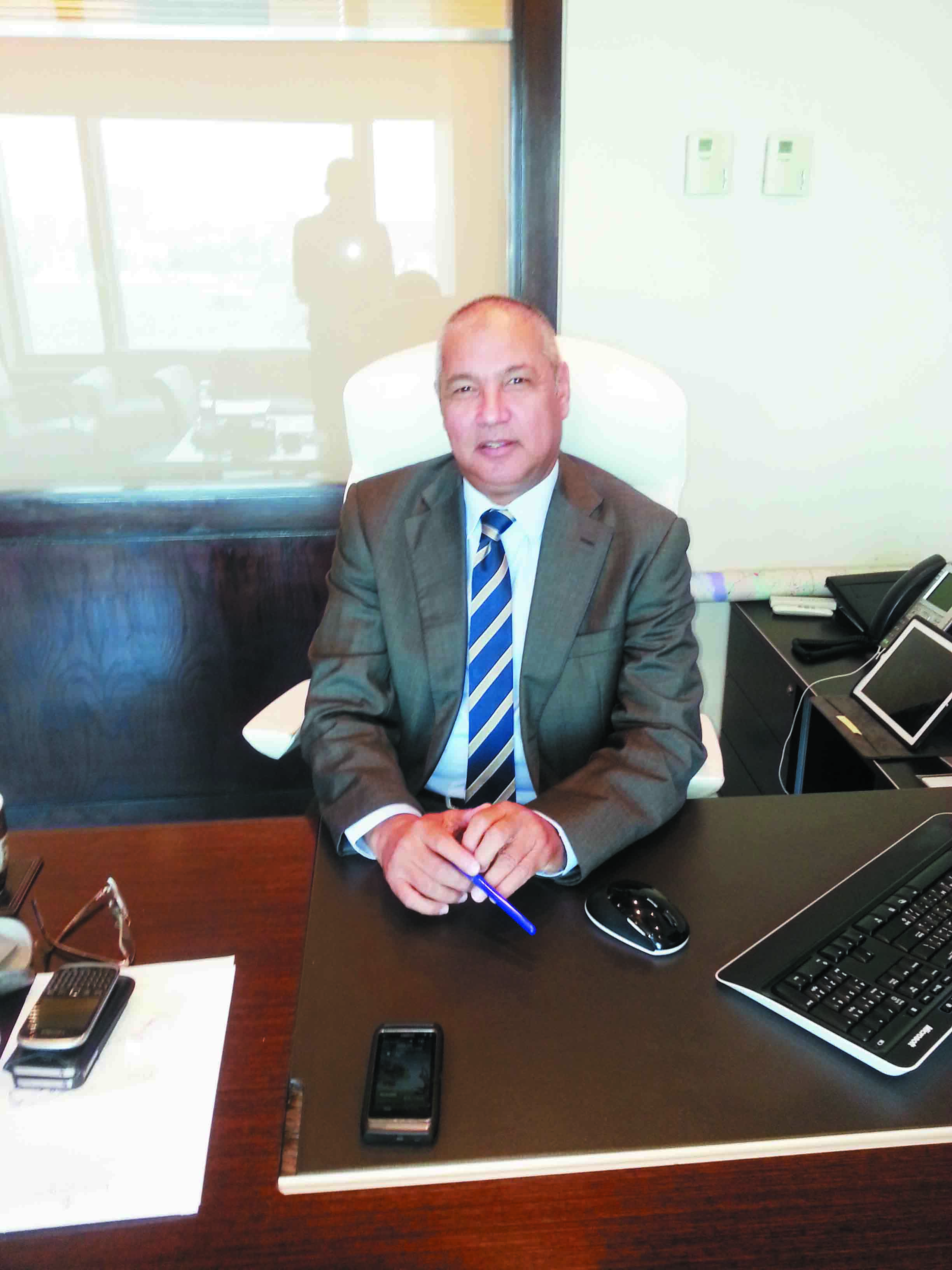 By Mohammed Adel
Engineer, oil expert and managing director of Citadel Group energy department Mohammed Shoaib says the only industry unaffected by events in Egypt following the January 25th revolution may be the oil industry. This is due to work sites and oil fields being located far from unrest, meaning that production did not stop at any of Egypt's oil fields throughout the period of instability, he said.
In an interview with Al Borsa¬Shaib said that through 2012 investments pumped in by foreign partners for well exploration resulted in a comparable rate of decline in production only. Shaib also revealed that the Egyptian General Petroleum Corporation had been negotiating a loan of US$2 billion before the revolution in order to meet its dues owed to partners, but negotiations ceased after the upheaval.
According to the Minister of Oil speaking at a press conference, the money owed to foreign partners amounted to approximately US$6.2 billion.
These debts were the result of accumulating crude and gas prices, said Shaib. Crude and gas are obtained by the Egyptian government from the shares of foreign partners, and the petroleum sector directs its revenues towardsubsidising petroleum products.
Shoaib pointed out that Egypt's average share of oil and gas field production is over 55 percent, while the shares of partners–including reimbursement costs from research, exploration, and production–reach less than 45 percent.
He called on the government to launch new efforts to find a way to repay foreign partners and ensure that debts are paid in the future, even if this means developing fields further to raise production rates and make up for the shortfall. There are clauses in many oil agreements that require work with partners to carry out development and exploration ventures, he said.
Shaib also revealed that during the past fiscal year, Egypt saw a decline in production that reachedapproximately 500 million cubic feet of gas per day. Over the three previous years, average production had reached approximately six billion cubic feet of gas per day.
On a related note, Shoaib, who is former head of the holding company Egas, claimed that the company issued bids for localesutilised for research and exploration in June 2012 and pursued different means of ensuring the payment of debts. Egaspurchasedpartner output at a price agreed upon by all parties, or in some cases the partner sold its share of gas on the local market and collected its value from customers directly. Partners also had the option of exporting shares to the Damietta liquefaction plant,enabling Egypt to receive the shares and cover transportation costs and then convert the partner's share. Shoaib stressed that there must be a vote of confidence in the Egyptian negotiator in these types of cases, regardless of his position in the oil sector, and that he must be interested in negotiating for the benefit of the state.
As for some partners working in Egypt to sell their shares in oil fields to other companies, Shoaib said that this is not considered an exit from investing in the oil sector and that such apractice is a normal one.
On the other hand, Shoaib said it was time for open conversation surrounding the realities of Egypt's economic issues, and that Egyptians should avoidwasting resources through initiating a community dialogue involving all segments of society.
The oil expert also stressed that Egypt must recognise that it cannot rely on its own resources to provide petroleum at current market prices as there are insufficient sources.
According to Shoaib, the value of petroleum subsidies throughout the last year reached LE140 billion compared with LE128.6 billion the year prior, while inflation increased approximately 300 percent over the past three years. Inflation has successfully remained at a stable value in terms of petroleum products in local markets.
Approximately 20 percent of subsidised petroleum products were smuggled to the Gaza Strip last year, said Shoaib, who added that the petroleum transport fleet and Gaza consumption rates cannot stand such quantities of smuggling. Diesel consumption rates in Egypt since 2009 until today reach 35,000 tonnes per day, meaning that there are stable usage rates of smuggled goods.
According to Shaibthe smuggling route runs through the Ezbet Tower, Mina Alataka, as well astunnels at the Rafah crossing. There are gas stations within Palestine that announce sales of Egyptian fuel–as revealed by documents validated at the Shura Council in 2010. However, mechanisms have been put in place to monitor petroleum distribution in order to limit smuggling operations.
Shaib explained that growing petroleum consumption rates have not increased since prior to the January 25th revolution, and such growth can be attributed to stability in Egypt. Petroleum consumption has increased at a rate of four percent per annum, he said.
Shoaib stressed that supplies provided by Arab countries after June 2013 help greatly in preventing a crisis on the Egyptian street. It must be kept in mind, he said, that Egypt is a large country and cannot depend on aid forever, therefore the state must analyse the issue in terms of resources and consumption rates.
Shoaib also said that the state couldpass legislation to reduce fuel subsidies for distribution and the production of cars that run on natural gas. Two thousand stations must be built throughout Egypt before 2020 to meet annual consumption growth rates, he asserted, while Egypt currently has about 180 stations to supply natural gas to vehicles, the majority in the governorates of Cairo, Giza, and Alexandria.
As part of his vision to reduce power outages, Shoaib emphasised the need to develop a vision for the future of energy in Egypt through 2030. Egypt, according to Shaib, must provide a combination of electrical energy fueled by coal and other energy sources that depend on the sun and wind.
Shaib explained that development plans for Egypt's energy sector aim to increase the effective use of petroleum derivatives by increasing the value added. This will happen throughthe use of petroleum as an intermediate productive material, not as fuel for combustion.
The petroleum sector, prior to implementing any new project, always evaluates the proposal carefully from technical and economic standpoints, according to Shaib. The strategic dimension of distributing fuel to all governorates of Egypt is also taken into account, he said, and these reports are submitted to financial institutions to garner investments.
Shoaib recommendedthat the Egyptian government look toward using agricultural and industrial waste to generate energy rather than non-renewable fossil fuels in order to diversify the energy sources on which the country depends.
Natural gas is the cheapest kind of fuel that can be used in factories and power plants, he said, whereas diesel is worth approximately US$20 per million BTUs, and gas costs only US$13 per million BTUs. Shoaib claimedthe switch will help to export Egyptian fuel oil at world prices and allow the country to take advantage of the price difference in natural gas, therefore saving five million tonnes of diesel at power plants annually.
Shaibalso stressed that the future will bring a free energy market once the government gradually removes subsidies, while factories will be able to determine exactly how much energy they provide.
He added that the Egyptian government has two options in terms of providing gas to the industrial sector. This can be achieved either through specifying fixed prices for gas and allowing the private sector to import, or requiring factories to provide part of their fuel needs through the private sector, while distributing the rest to the Ministry of Oil.
Shoaib argued that Egypt does not exploit the full potential of its refining factories which produce 32 million tonnes of crude oil per year.
. He envisions establishing new plants to increase added value at refineries like Medor. Medor does not produce diesel fuel at all but instead transforms it into lighter and higher value petroleum products. Egyptian company will transform 4.2 million tonnes of diesel annually into diesel, gasoline, butane, and jet fuel.
Shoaib stressed the importance of increasing the production capacity of current Egyptian plants as well as expanding the petrochemical industry through building small- to medium-sized factories. Such a venture will save the expense of importing petroleum derivatives, he said.
As for petroleum countries entering the stock market, according to Shoaib success hinges on the quality of the company's plans as well as the timing of the IPO and its overall economic feasibility.