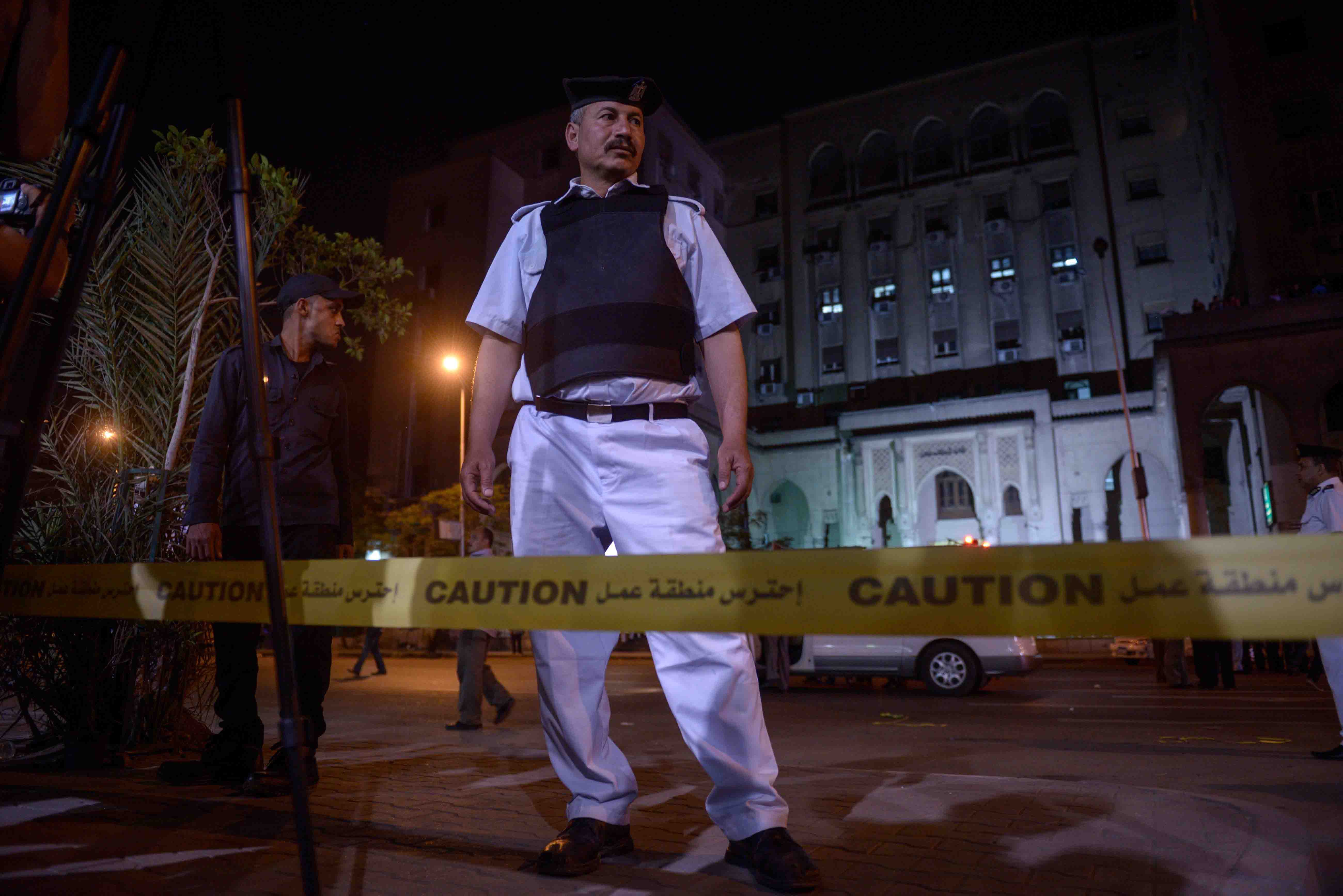 By Shaden Khalil
A police officer, who was part of the investigations department in Faqous police station, died in a private hospital in Zagazig on Sunday after being attacked on his way to work.
Ayman Mohamed Salem, 38, was assaulted by a group of men with sharp tools. He fainted after they ambushed him in front of Ezbet Kafour to steal his revolver and motor bike on 9 September.
After the accident, he was transferred to a public hospital in Abu Kabir.
Sharqeya's security directorate will hold a military funeral for the police officer in Abu Kabir centre where he lived on Sunday.
The director of criminal investigations General Abdel Latif El-Henawy told Sharqeya's security director Khaled Yehia that Salem suffered internal bleeding.
Since the beginning of September, two similar cases had occurred. On 7 September, five police officers were injured in an armed attack that targeted a security patrol in the Beheira governorate, state media reported.
On 5 September, two unknown assailants were shot dead after an exchange of fire in the Haram district of the Giza governorate, which also resulted in the death of one policeman.
On 28 August, a bomb targeting a police bus in Beheira detonated on the side of a road, leaving three police officers dead and 18 injured, according to an Ministry of Interior statement.
Militant insurgency has been ongoing for more than two years since the ouster of former president Mohamed Morsi and his Muslim Brotherhood government in July 2013.