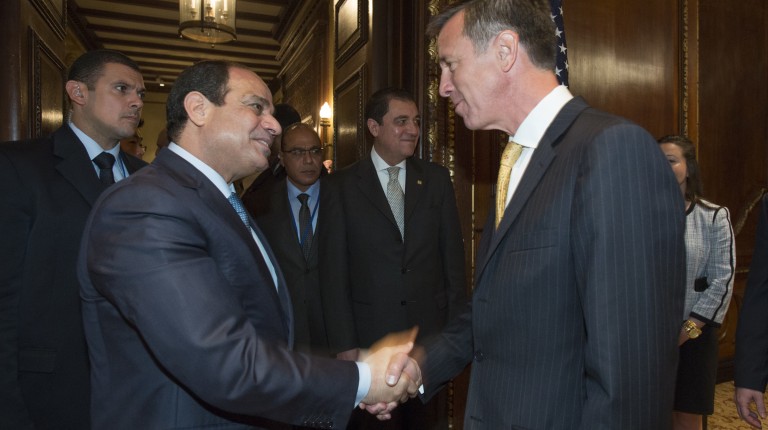 By Nourhan El-Sebahy
The second phase of Egypt's parliamentary elections will take place on Sunday and Monday, according to the Supreme Electoral Commission (SEC), with large-scale security operations underway to prevent disruption.
More than 160,000 security personnel from the army will assist the police in securing the elections, according to a statement from the military. Over 13,858 polling stations in 134 governorates have been assigned to receive voters on Sunday for the second phase of parliamentary elections.
In the three governorates of Cairo, Qaliubiya, and Menufiya, the Military Central Area will work with support elements of the General Command of the Armed Forces in securing 12,294,547 voters, watching over a total of 43 public committees, 5,801 a sub-committees and 1,888 polling stations.
Units of the Second Field Army will assist in securing the second phase of parliamentary elections in Daqahleya, Sharqeya, Damietta, Port Said, Ismailia and North Sinai governorates, with a total of 38 general committees, 5,197 sub-committees and 2,420 polling stations. The total number of voters in the area is estimated at 10,260,865.
In addition, elements of the Third Field Army will be deployed to secure the elections in Suez and South Sinai governorates, with four general committees and 235 sub-committees. The area represents a total of 491,246 voters and 83 polling stations.
The army said that personnel from the Third Field Army, the Egyptian Navy, the Air Force and the Special Forces will participate in securing the elections, including judges, voters, and the areas around polling stations. The Air Force, with the assistance of the army's media apparatus, will provide live coverage of the electoral process.
Elements of the armed forces will also enhance security measures for important institutions in cooperation with personnel from the Ministry of Interior. In addition, they will boost security along the borders of Egypt and the strategic waterway of the Suez Canal in case of possible attacks.
Security forces along the canal and in border areas will also seek to prevent infiltration attempts and smuggling, working closely with border guards.