Latest in
---
Taking place on Monday, September 9 during the 44th Toronto International Film Festival, the Gala is an annual fundraiser to support TIFF's year-round programmes and core mission to transform the way people see the world through film and to celebrate the film industry's outstanding contributors.
---
More than 500 filmmakers were in attendance this year to support their films with over 800 press and industry delegates and 270 youth delegates also present. 
---
The Golden Bear, the top award at the Berlin International Film Festival (BIFF), went to the Israeli-French-German co-production Synonyms by director Nadav Lapid. It was given to the producers of the film Saïd Ben Saïd, Michel Merkt. It follows the story of Yoav, a former soldier in the Israeli army. In Paris, things do not …
---
"Photocopy" wins best feature film, "I have a picture" best documentary, and  "Punchline" best short film  
---
Egypt won three awards last week at the Dubai film festival and thank heavens it was not for those two annoyingly-titled movies that were showcased at the (bungled) Cairo International Film Festival. As luck would have it, I watched the trailer for one of those two movies and could not help but notice a scene …
---
Real estate company Palm Hills Developments have been awarded the coveted 'Residential Project of the Year' at this year's Cityscape Awards for Real Estate in Egypt. Palm Hills won the award for its 'Golf Views Neighbourhood' project. The company is carrying out the extension of its winning project "Golf Extension" in 6th of October City, …
---
Very proud to be long-listed for the FT/Oppenheimer Funds Emerging Voices Awards, says writer
---
---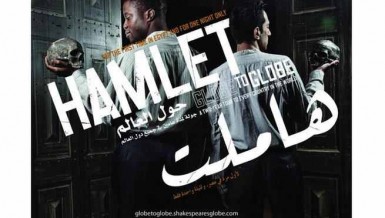 "Marwa Adel is one of the most professional photographers in the world, and she has a statement to make, and it is a very important one regarding women and society," said Professor Shems Friedlander, director of the AUC's photographic gallery.
---
Mahmoud Gamal, the play's 30-year-old writer, also acts in it. He sat with Daily News Egypt to talk about the details of the play and the background of its scenes.
---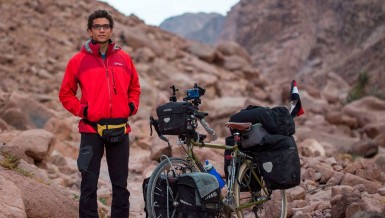 A play that many have watched over and over
---
Education changes lives, education changes countries, says Seetha Kumar
---
Winners awarded over EGP 4bn to spend on their innovative projects
---
The lauded movie deserves the accolades it receives yet sometimes sacrifices the depth of its characters for style
---
---
The closing ceremony took place last week, with two Egyptian films awarded
---
The festival's awards are named after Riad El-Sonbaty, one of Egypt's most eminent musicians
---
End of Section