Latest in
---
The banks as well as the stock market are ready to implement electronic signature technology, which is to be inaugurated by November, capital market expert, Moustafa Badra, told the Daily News Egypt. An electronic signature can be as simple as a typed name or a digitised image of a handwritten signature; it can facilitate the …
---
By Ibrahim El-Masry The newly appointed Minister of Industry and Foreign Trade, Hatem Saleh, has said that the Ministry is negotiating with the National Bank of Egypt (NBE) as well as a number of other banks to reach settlements for 1,500 factories that defaulted on their loans in the aftermath of the 25 January Revolution. Saleh …
---
he banks compete with one another to create better metrics to assess customer satisfaction in order to provide better services
---
By Asmaa Nabil Misr Real Estate Assets (MREA) has purchased 27.3 thousand metres of land from the National Bank of Egypt (NBE) and Banque Misr, valued at EGP 300 million. An official at Banque Misr said that MREA won the auction held last month for the two plots of land as part of plan to …
---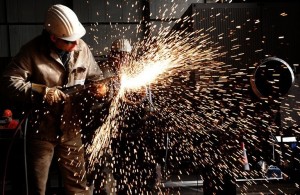 Banks willing to finance the stagnant construction materials sector
---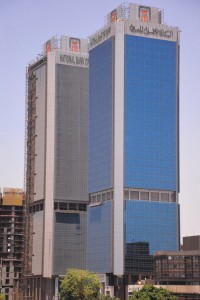 The significant reduction in bank loans to the petroleum and electricity sectors has opened up the chance for other economic sectors in need of financing.
---
The FJP's economic committee sets out to restructure the National Investment Bank due to the intricate problems and inefficiencies it currently suffers
---
---
Accusation is made that billions lie in Egyptian bank
---
European and US stock markets mostly rose on Monday while the euro fell against the dollar
---
(Reuters) – Major ratings downgrades by Moody's will further divide the world's biggest banks based on their strength and access to cheap customer deposits. The ratings, released Thursday by Moody's Investors Service, gave a competitive advantage to "safe-haven" banks that fund themselves with stable, low-cost customer deposits, while worsening the outlook for weaker banks that …
---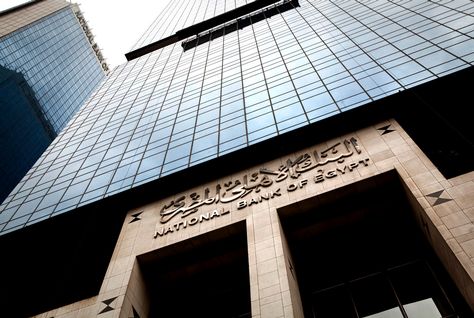 All banks in Cairo undertook efforts to secure their facilities as they expected violence regardless of the outcome.
---
End of Section