Latest in
---
Proposed 10% rise in fuel prices stooped by King Abdullah II
---
Ten percent fuel price hike sparks outrage in Amman
---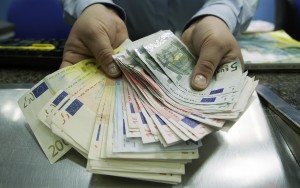 The Central Bank of Egypt (CBE) announced that the primary annual inflation rates in Egypt declined by 6.34 percent last July, compared to 7.04 percent last June. In a statement last Thursday, CBE announced that the monthly inflation rate increased to 0.58 percent last July, compared to 0.28 percent the preceding month. The inflation indicator …
---
Iran agrees on a budget cut, to overcome the western sanctions.
---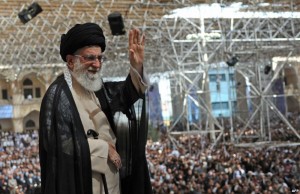 Iranian Economy Minister said "we agreed to cut budget spending … and focus on domestic production."
---
Beijing (AFP) — China's inflation slowed in June to its lowest level in 29 months, official data showed Monday, giving the government more flexibility in its efforts to reboot the world's second-biggest economy. The country's consumer price index (CPI) rose by 2.2 percent year-on-year in June, the National Bureau of Statistics said, down from 3.0 …
---
By Sherine El Madany / Reuters CAIRO: The urban consumer inflation was 9 percent in the 12 months to March, down from 9.2 percent in February, figures on Egypt's state statistics agency showed on its website on Tuesday. The urban consumer price index for March was 122.6 versus 112.4 a year earlier, the state statistics …
---
---
By Reuters CAIRO: Egypt's core consumer price inflation quickened to 7.3 percent in the 12 months to February from 6.86 percent in January, the central bank said on Sunday. Core inflation strips out subsidized goods and volatile items including fruit and vegetables. The state statistics agency CAPMAS said on Saturday that urban consumer price inflation, …
---
CAIRO: Egypt's urban consumer inflation reached 8.6 percent in the year to January, down from 9.6 percent in December, as analysts said the numbers are much lower than expected given the country's current economic woes. According to the Central Agency for Public Mobilization and Statistics, headline CPI rose 0.15 percent month-on-month in January after dropping …
---
CAIRO: Egypt's central bank left its benchmark overnight deposit and lending rates unchanged on Thursday, saying economic growth remained feeble yet warning that local supply bottlenecks could cause inflation to speed up. Some economists had expected the central bank to increase rates to dampen accelerating inflation and attract funds to the country's financial system. Headline …
---
CAIRO: Inflation in Egypt's faltering economy accelerated in November, putting pressure on the new government to help millions of poor whose living costs were pushed up by supply chain failures even as incomes have been stagnating. Urban consumer prices climbed 9.1 percent in the 12 months to November, up from 7.1 percent in October, the …
---
CAIRO: Egypt's urban consumer inflation slowed to 7.1 percent on an annual basis last month from 8.2 percent in September, Egypt's state statistics agency said on Thursday. The urban consumer price index for October was 119.2 versus 111.3 a year earlier, the agency CAPMAS said. Meanwhile, core consumer price inflation declined to an annual 7.6 …
---
CAIRO: Egypt's headline inflation eased last month as slowing food price growth offset a faster increase in housing costs, government figures showed on Monday, and economists forecast the central bank will hold key lending rates steady this week. Urban consumer price inflation, the most closely watched indicator of prices, eased to 8.2 percent in the …
---
---
Some of the world's largest cement makers report first-quarter earnings on Thursday with investors concerned that energy and materials inflation will spoil the industry's recovery.
---
End of Section