Latest in
---
He added that, so far, the location of the new stadium has not been settled, where they are reviewing two sites and the companies to establish the project.
---
Fans were not allowed to attend matches for years
---
President of Al-Ahly SC Mahmoud Al-Khatib and Rakan Al Harth, chairperson of the Saudi company Sela, official media sponsor of Al Ahly, revealed at a Sunday press conference the club's 'Project of the Century' that includes building a new stadium. Al-Harth said that a group of Saudi, Emirati and Egyptian businessmen will finance the project …
---
Egypt may be inching towards a return to the stands of soccer fans who played a key role in the 2011 toppling of former president Hosni Mubarak, and have been barred entry into stadiums for much of the last five years. Clubs, players, and fans see a 28 June CAF Champions League match between storied Cairo …
---
Believe it or not, this is not a football match and these are not loyal fans supporting their favourite team. This is actually a final review session of philosophy for thanaweya amma (secondary school) students. Instead of gathering students into small groups in order to review the curriculum, one philosophy teacher gathered all of his …
---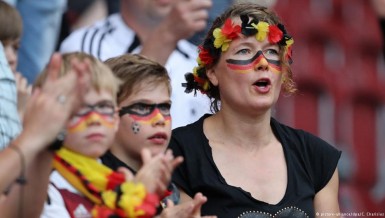 Football fans love to sing, no matter what the score is – and apparently some players do, too. Here are some of our favorite classic soccer songs to get in tune for Euro 2016.
---
A suicide bomber has blown himself up on a soccer field as trophies were being presented after a local tournament south of Baghdad. At least 30 people were killed in the attack.
---
---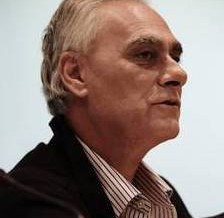 By James M. Dorsey A stampede at a Cairo stadium earlier this month, much like a politically-loaded football brawl in the Suez Canal city of Port Said three years ago, is shining a spotlight on Egypt's unreformed, unabashedly violent, and politically powerful police and security forces amid confusion over what precisely happened and how many …
---
27 people killed ahead of Zamalek, Enppi game
---
Games have been played behind closed doors since 2012 Port Said massacre
---
Ultras Ahlawy (UA) member denies storming of stadium took place ahead of match
---
"It is a scenario everybody has become bored with for its repetitiveness. Football in Egypt has returned as an empty theater show for the sake of the Egyptian police, as if the decisions of the Egyptian security [apparatus] are revelations from above, even if it does not mean a thing but their inability to perform …
---
Amr Hamzawy: Speech calculated to win Salafi support on 30 June
---
---
21 people were handed the death sentence; the verdict leaves Ultras Ahlawy and Ultras Green Eagles displeased
---
Ultras gathered at Al-Ahly Club following the Port Said case's verdict, with some setting fire to the Police Club and football association buildings
---
End of Section