Latest in
---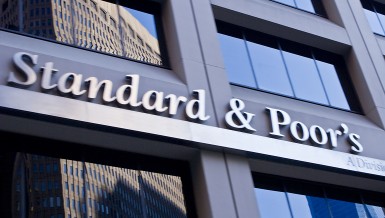 We expect 4.3% growth in current FY. Infrastructure spending will boost growth of construction sector, says Gupta
---
Minister participates in IMF and World Bank meetings, meets major investment banks to review Egypt's economic reforms
---
The Central Bank of Egypt (CBE) devaluated the pound by 13% in March 2016, which hints at further devaluations, according to Standard & Poor's.
---
High domestic debt, wide fiscal deficits, low income levels, and institutional fragility are constraining S&P's ratings on Egypt.
---
Fitch raises Egypt's rating to B, S&P's upgrades outlook to positive, Moody's promotes rating to B3
---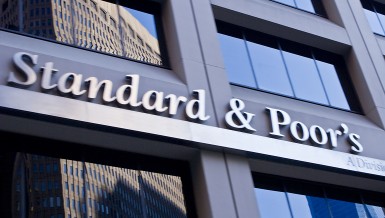 Agency raised Egypt's economic outlook from stable to positive, affirming long- and short-term foreign and local currency sovereign credit ratings at 'B-/B'
---
Reuters – National Bank of Fujairah, which has secured credit ratings from two international agencies, may tap the capital markets in the medium term to diversify its funding sources, its chief executive said on Tuesday. The Abu Dhabi-listed bank said in a bourse filing that it had received a Baa1/Prime-2 deposit rating from Moody's Investors …
---
---
The maturity is part of a $1.75bn, two-tranche bond which the fund sold in 2009, with the remaining $500m set to mature in 2019.
---
Ministry of Finance says GDP grew by 2.1% to EGP 1608.6bn during the past fiscal year
---
By Robert Tashima Despite an uncertain political climate and a sluggish economic recovery, the long-term prospects of Egyptian banks are attracting attention from their Gulf counterparts. Two recently announced acquisitions have brought the sector back into the headlines on a positive note, helping offset a recent ratings downgrade. While the transactions also represent the …
---
Recent downgrade in Egypt's credit rating to have a huge negative effect on the country's import levels
---
End of Section